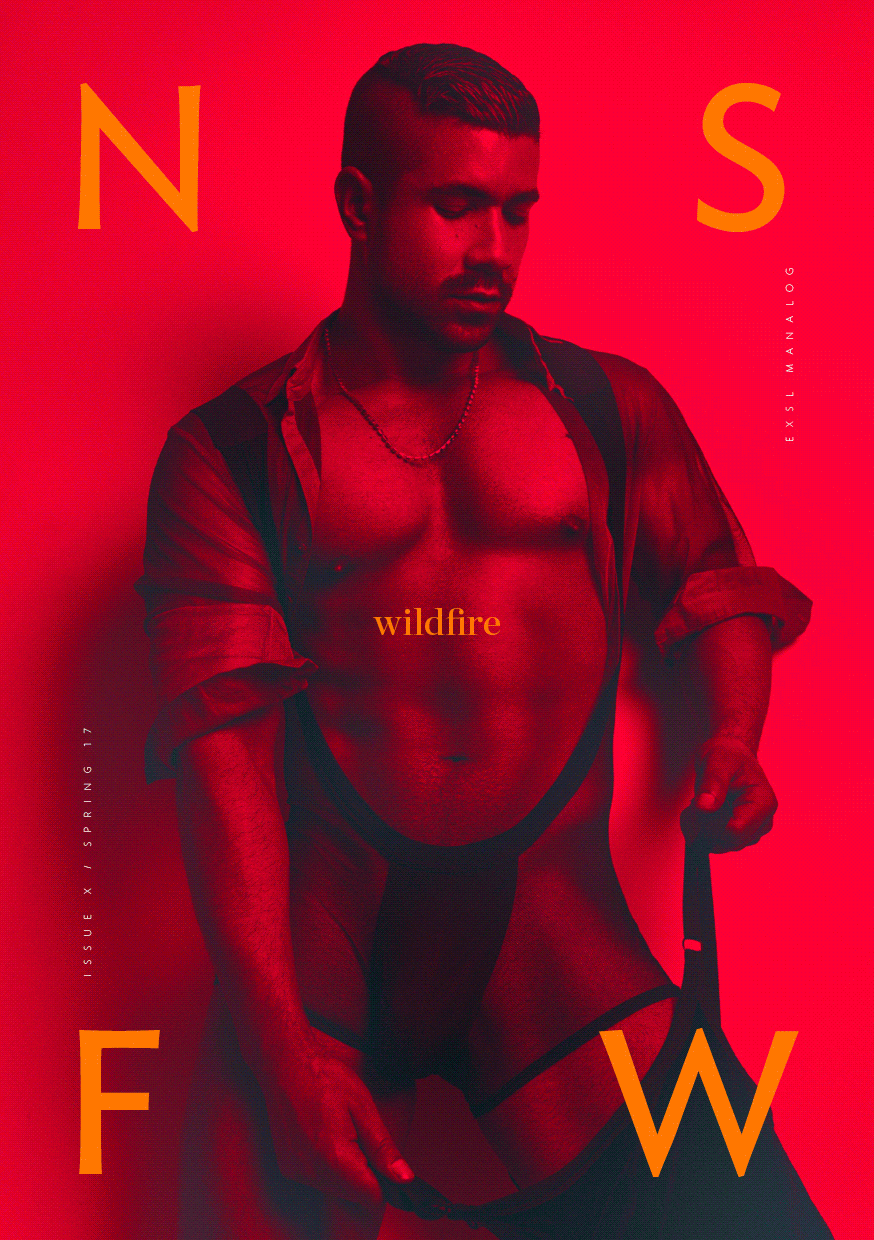 NSFW XI / Wildfire
'I got a burning desire for you, baby...'
With this eleventh edition of NSFW, prepare yourself to feel the burn. A scorching manalog featuring André, Marbys, Daniel and James.

Description
Digital edition. One pdf file. 69 pages.
Contains full nudity and a custom made collection.

Made with love in France.